Overview
The Super Soco TS Street Hunter takes the iconic TS model to new heights. As the 3rd generation in the TS lineup, this electric street bike has undergone a complete redesign, resulting in improved performance and an overall more dynamic riding experience.
Design

With its sporty lines and muscular appearance, the TS Street Hunter is a head-turner. Designed in collaboration with Ducati, this electric bike exudes a sharp and aggressive style, surpassing its predecessor in every aspect. The sleek LED headlights ensure visibility in all weather conditions, while the aerodynamic winglets add an extra touch of racing-inspired flair.
Ergonomics

Enhanced stability and comfort define the TS Street Hunter. The wide handlebar and sporty riding position provide an ergonomic feel, making every ride a joy. The new "triple density" padded seat adds further comfort, and the strategically positioned motor and battery contribute to a lower center of gravity, enhancing both safety and riding pleasure.
Performance & powertrain specification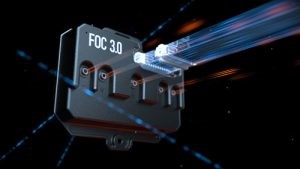 Equipped with a powerful hub motor delivering 5 kW of peak power and an impressive 180 Nm of torque, the TS Street Hunter offers exhilarating performance. Three different ride modes allow riders to customize their throttle response. In the highest-performance mode, the top speed reaches 75 km/h, outpacing many equivalent internal combustion engine bikes. The FOC controller ensures instant torque for rapid acceleration.
Features

The TS Street Hunter is equipped with a range of high-tech features, including LED lighting throughout, from the headlight to the taillight and turn signals. The fully digital instrument cluster keeps riders informed about vital information, including battery status. The 17-inch wheels, paired with high-performance tires, deliver a safe and grippy ride, regardless of weather or road conditions. The Combined Braking System (CBS) ensures reliable stopping power, and a convenient USB port allows riders to charge their smartphones on the go.
In addition to serving the basic functions of a speedometer and an odometer, the Super Soco TS Street Hunter's fully digital instrument cluster shows the battery status, about this exciting model as its market launch approaches.