Overview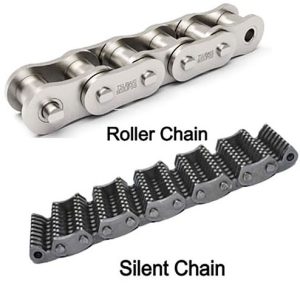 INTRODUCING THE BREATHTAKING HORWIN CR6
The Horwin CR6 electric motorcycle made its debut in the European market in 2019 and fast became one of the favored urban electric motorcycles. Equivalent to the standard 125CC ICE motorcycle, the Horwin CR6 will thrill you like no other motorcycle.
Unlike the growl of gas-powered motorcycles, the smooth operation of the Horwin CR6 provides you with stealth like silence to increase your sensory focus and allow you to enjoy this beautiful ride.
Horwin CR6 electric motorcycle made its debut in the European market in 2019, swiftly establishing its status as a preferred choice among urban electric bikes. Serving as the electric equivalent to a conventional 125CC ICE motorcycle, the Horwin CR6 promises a motorcycling experience that's nothing short of exhilarating.
In stark contrast to the roaring engines of traditional gasoline-powered motorcycles, the Horwin CR6 operates with an impressive hush, imbuing your journey with a serene quietness that heightens your sensory engagement and lets you savor every moment of this exquisite ride.
One of the perks of this Zen-like motorcycle is that it is a truly superb commuter bike – providing you seamless performance and smooth acceleration and allowing you to respond with agility and power in busy urban metropolitan areas.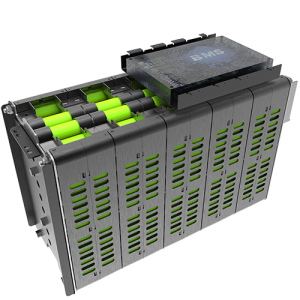 ON-BOARD CHARGEBLE BATTERY
The Horwin CR6 is powered by modern lithium-ion equipped with a 72V 55AH battery and a built-in charger with fast charging to full capacity with 3hrs. The 55 AH battery pack can be charged in approximately 3 hours taking you from 0-80% charge, and providing a range of up to 120 KM, which can by increased by 30% if used in ECO mode. The State-of-Art Battery Management System (BMS) provides protection against overload, overvoltage, overheating, voltage discharge and short-circuits, offering you security and peace of mind for your long uninterrupted rides.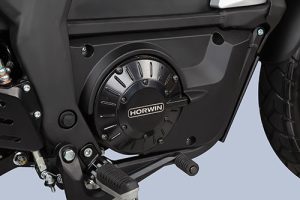 MOTOR
HORWIN CR6 is designed with 6,200 RPM permanent magnet axial flux synchronous motor mounted on the lower center part of the frame. The high instant motor speed is reduced 6.5 times to ensure max speed of 95km/h and provides a max torque of 260NM. The motor speed is very responsive on the throttle twist but provides smooth acceleration. It has two modes – city with max speed of 70km/h and highway with 95km/h max speed.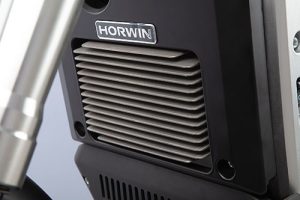 CONTROLLER
The heart of the bike–the controller–is encased in a one-piece ribbed die-cast aluminum box and mounted on the front of the bike and provides exceptional heat dissipation and efficient cooling. and provide more efficient cooling. The CR6 provides the perfect balance between range and performance with a Field Oriented Control (FOC) which will monitor. A specially designed Field Oriented Controller (FOC), provides a vector control algorithm to support efficiency in a wide range of speeds.
CHASSIS
The chassis is one of the most impressive features of Horwin CR6, incorporating a light 100% aluminum-magnesium alloy exoskeleton frame, encasing the battery and electronic while still maintaining ample storage space for essentials. The frame and the rear fork combined weight is only 10kg which contributes to the total weight of the bike of only 95kg without the battery with max laden mass of 308kg.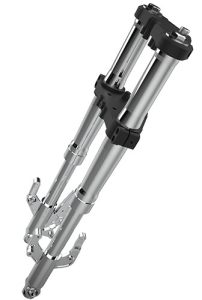 SUSPENSION & COMFORT
Along with its impressive rigidity, Horwin CR6 provides exceptional comfort and a solid suspension system. The CR6 is supported by inverted 700mm long and 35mm wide motorcycle grade front shock absorbers for maximum comfort. With 200mm travel distance, strong torsion resistance, and an aggressively positioned angle, it provides a comfortable ride even on rough terrain.
BRAKES and SAFETY features
The Horwin CR6 is equipped with an impressive 240mm disk hydraulic double piston front brake with oversized floating callipers. The CR6 comes with hydraulic brakes and a New Combined Braking System (CBS) from Brembo, offering a seamless alignment between the front and rear brakes which is automatically activated in an emergency to optimize the use of the front and rear brakes to reduce the breaking distance and improving rider safety. Another great feature of the CR6 is the foot brake on the rear wheel. The smooth regenerative braking is always applied prior to the mechanical braking, acting as an Electric Anti Block System (EABS).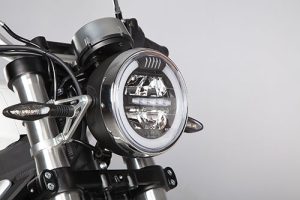 LIGHTS
Horwin uses LED technology for its lighting, which provides minimal energy use and allows for more range and power for the ride. The head light combines an elegant retro style design. The LED modules are fired in combinations for high/low beam and running head light, providing brighter and more powerful illumination than the equivalent capabilities of a halogen headlight. Over 8000 lumens are concentrated in 35 degrees beam at high beam mode. Thirty independent LEDs support a wide-angle daylight running light.
The rear running brake and turn signal LED lights are designed in a classic style matching the beauty of the retro look of the bike.
DISPLAY, GAUGES, SWITCHES
The large retro style display provides a fantastic dashboard which provides key information such as speed, total mileage, controller temperature, real-time output current, battery state of charge, distance per charge, trip distance, remaining distance, ambient temperature, time and any error codes. The display is further illuminated by a sensor monitor to control the ambient light intensity. There is a switch for two electronic gears, a hi/low beam headlight switch and motor kill switch that are ergonomically positioned on the right-side of the handlebar.
SECURITY
Horwin CR6 has a keyless start that only works with the proximity of its fob and provides both mechanical and electronic anti-theft protection. The steering wheel locks the handlebar in one position and is equipped with an electronic keyless starting system that makes it almost impossible to start the bike without the remote ignition activation knob. The Motor automatically locks-up if the remote control is not in close proximity to the motorcycle.